ASPICE - Automotive Software Performance Improvement and Capability dEtermination

Embedded software is not new to the automotive industry but is now more critical than ever. Indeed, studies show that customers do not choose a car based on horsepower anymore but consider the latest electronic and software innovation such as ADAS capabilities or infotainment systems to make a choice. Automotive product innovations are software-driven, and while they drive all the industry, this situation requires a standardized and coordinated approach between all stakeholders (OEMs, Tiers 1 and Tiers 2 suppliers).
While the ISO 26262 is widely adopted for software's safety aspect, how about the other elements (Management, support, suppliers) and how about the embedded software that does not need safety considerations? At the end of the chain, the OEM wants all its suppliers to follow the same standard for reliability aspect and homogenization of the entire supply chain.
Automotive Software Performance Improvement and Capability dEtermination (ASPICE) was created to provide a framework for defining, implementing, and evaluating the process required for system development focused on software parts. Major OEMs from North America, Europe, and Asia have widely adopted this standard internally to improve product quality and reliability but also to assess their supplier's process quality capability.
For a supplier, achieving ASPICE can seem to be a difficult task to be managed. Still, as other software norms, it is segregated into categories and groups that can be developed separately to simplify the first connection:
Primary: covers all the production part of the project starting with the acquisition group for commercial agreements and environment aspects; and then the production with supplier's management if required, system and software development. These two last groups are presented through V-cycle, which is common in software development. In parenthesis, they are also present in the ISO26262 part 4 and part 6.
Supporting: Anything that is not a product but required to have a good product will be in this category. These support aspects are then generic for software development, such as configuration management, change control, quality management, documentation, etc. These principles are well known in the software industry and required a simple adaptation to comply with the ASPICE requirements. As for the last category, some of them are covered in ISO 26262 part 8.
Organizational: Every project needs a minimum of organization, ASPICE concentrates this category on this aspect. It will then develop processes regarding management (including risk management) and improvement and reuse processes.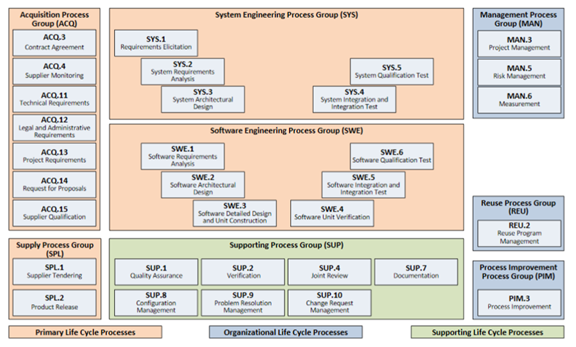 ASPICE, based on these categories and groups, gives processes base practices in details and the applying company shall demonstrate compliance to them. Therefore, they are part of the performance indicators. In addition to these indicators, the generic practices will be part of the capability indicators. The assessor will use both indicators to validate and conclude the capability level from level 0 incomplete process to level 5 innovating process.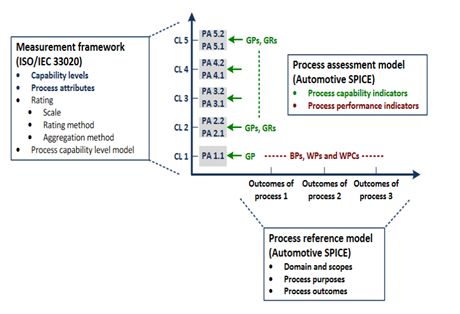 ASPICE answers all these problems at once. It can be worked in addition to the ISO 26262 or stand-alone. This standard gives guidance and requirements for the process development and the assessment of these processes through indicators definition and measurement methods.
To start with this standard, CS Group Canada proposes the following customer journey: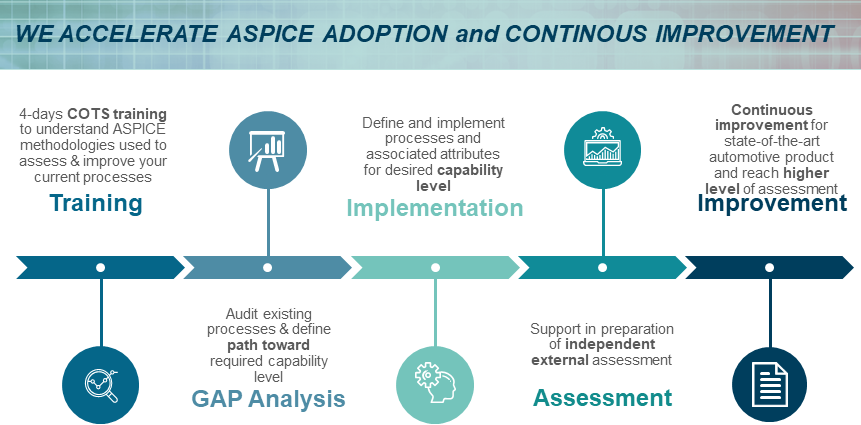 CS Group Canada will be the security net for you: you will not jump alone! You will learn how to deal with the standard and how it gives benefits to your product to go through it.
We have 20 years of experience with the highest and most demanding level of critical systems in the aerospace industry (DO-178C DAL A certification). For 7 years, we have been successfully leveraging our core safety critical expertise to the unique challenges of ADAS and autonomous driving. We are delivering the highest level of services to largest Automotive OEMs and system makers.
This expertise is now available to your service!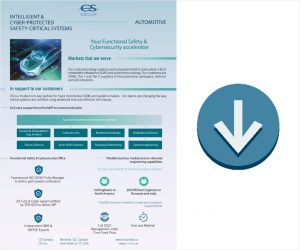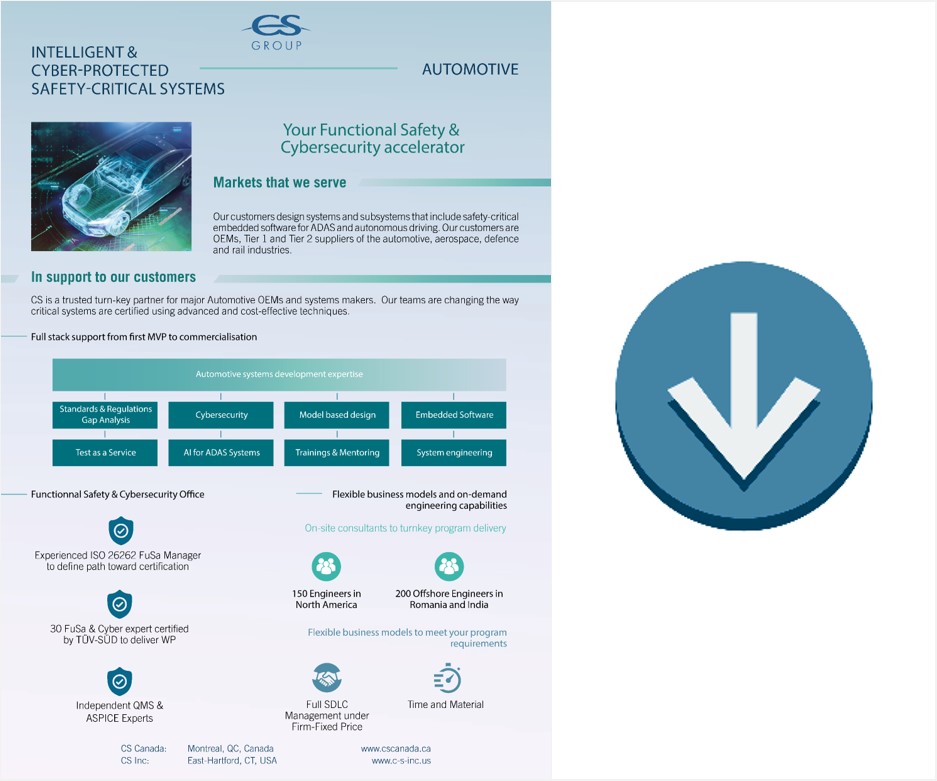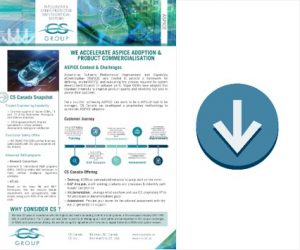 ISO 26262 Training &
TÜV-SÜD Certification