Laurent Pieraut
CEO
Laurent Pieraut brings close to 30 years of experience as an engineer, manager, and member of leadership teams of corporations involved in complex technologies. He participated in several significant initiatives in Military & Civil Aviation, Defense, Civil Transport, SmartGrid, and Telecommunications. His experience provides him with a broad perspective and an in-depth understanding of critical technologies programs in the benefit of his team and CS customers. His objective is to position CS as a high value partner for their North American client base, by keeping the focus on their customers, by developing the skills of their technical, management and leadership teams, and by investing in key cutting-edge technologies.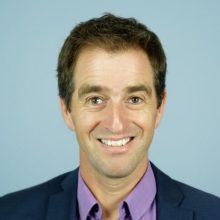 Eric Mathieu
Vice President Engineering & Delivery
Eric Mathieu joined CS Canada from its inception in the year 2000. He holds a Masters in Engineering with a specialization in "Artificial Intelligence and Databases" from the "National Institute of Telecommunications". Eric holds more than 25 years of experience including 14 years within the Aerospace industry and, as chief of the operations, he manages more than 100 engineers, leads R&D initiatives, and he is accountable for customer satisfaction. His leadership and attention to details contribute to the success of their endeavors. Eric and his team are passionate about the high-tech projects in which they participate, and it is with rigor, assiduity, empathy, ethic and professionalism that they deliver their expert services.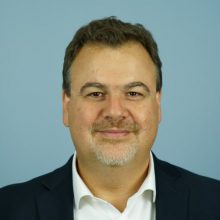 Jerome Casteret
Vice President USA
Jerome Casteret brings 20 years of experience in the Aerospace Industry and Software Engineering Discipline. He graduated with a bachelor's degree in Aerospace engineering from the ENSICA (Toulouse – France) and an executive MBA from the University of Connecticut (Hartford, CT). Jerome joined CS Canada in 2008 and he held key positions such as project manager, technical director and director of advanced projects in the Business Development group. He grew the engineering group from 60 to 100 engineers and is a proven leader to find innovative solutions to increase the quality and efficiency of their services as well as their customer satisfaction. In June 2015, he created and developed the USA subsidiary of the CS Group and, as managing director and Vice President, he is responsible for the P&L of CS Inc. and the delivery of quality and expert services to their USA customers.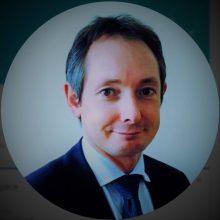 Amine Smires
Business Line Director, New Programs and Innovation

Amine Smires has more than 15 years of experience in Systems and Software Engineering in high tech industries including Aerospace, Defense and Automotive. He holds a bachelor's degree in Mechanical Engineering and an Executive MBA from McGill University, where he focused on how to create value by developing innovation through collaboration. Since joining CS Canada in 2007, Amine has occupied various senior positions in Engineering, Project Management and Business Development where he was a key player in building the Automotive business from the ground-up. With his Sales & Engineering teams, Amine's focus is to diversify and grow the company by building and delivering innovative offerings to CS Canada clients in North America, while being responsible of the New Programs & Innovation P&L. He is also involved in various local scientific committees that aim to develop collaborative and academic innovation projects.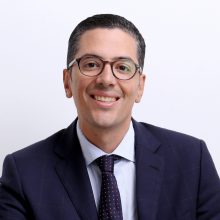 Lamia Lamane
Human Resource Director
With 15 years of experience in the field of Human Resources, Lamia Lamane has developed a strong expertise in sourcing and staffing within several IT companies before taking over the HR responsibility for CS Canada in 2008. She supported the corporation in their most important growth period and she set up the base of the HR department (policies, performance appraisal, compensation system, staffing, etc.). The mobilization and evolution of employees, the acquisition of new talent, the implementation of increasingly efficient HR systems are part of her daily challenges. She is forward looking with respect to best practices in the field of Employee Experience in order to support CS in their new growth phase.