As connectivity and digitization become an integral part of Autonomous and Electric vehicles, Cyber Security must be ensured over the entire product life cycle as a means of ensuring passenger safety but also protecting systems maker from financial loss, operation disruption or privacy and data breach.
The United Nations Economic Commission for Europe (UNECE) WP.29 working groups released a binding regulation on Cyber Security (UN-R155) for OEMs and third parties to address these arising threats. The implementation framework is documented in the state-of-the-art standard ISO/SAE 21434 and requires establishing a mature Cyber Security Management System (CSMS) and demonstrating the capability to implement Cybersecurity at the product level.
The UN-R155 regulation and the ISO/SAE 21434 standard impact the whole automotive industry and create an unprecedented challenge for OEMs and Tier-N.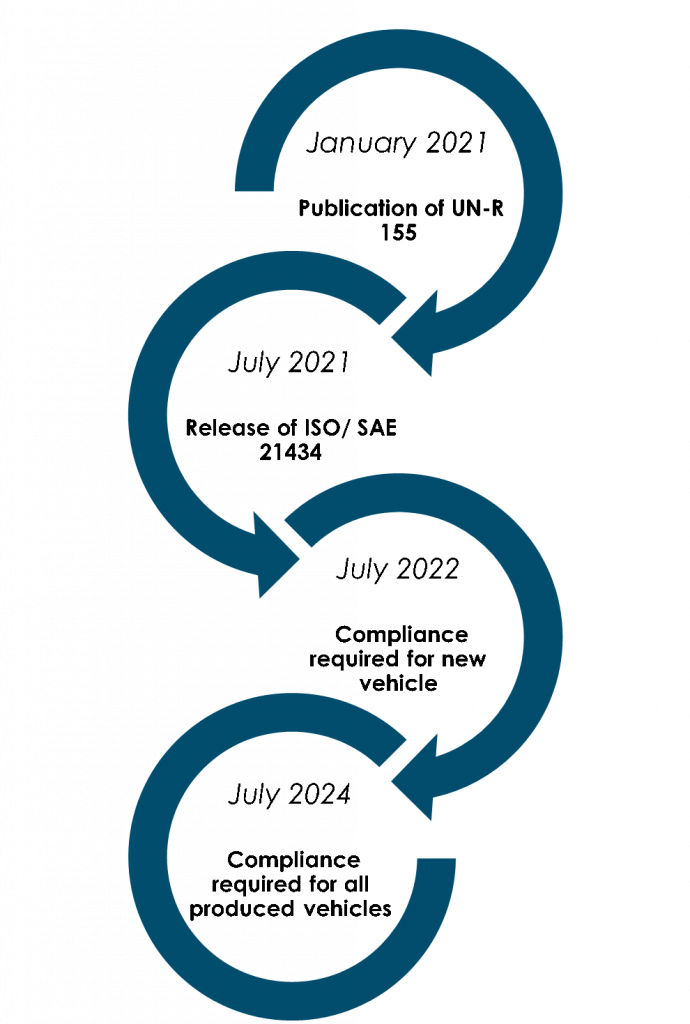 CS Group Canada possesses the know-how and practical expertise to perform complete security assessment and implementation through the application of ISO/SAE 21434, including security management at organization and project levels, continuous cyber security activities, associated risk assessment methods, and cyber security solutions within the concept product development and post development stages of road vehicles.
Our customers can rapidly and efficiently tailors ISO 21434 requirements to their context, thanks to our practical experience. We will be by your side to tackle your cybersecurity challenges: 
Accelerate your certification / compliance roadmap through a proven Gap Analysis methodology
Increase your cybersecurity risk awareness through COTS training and workshops
Recommend technical solution to increase cyber resilience of your product
With 20+ years of experience in ADAS Level 2+ projects combined with airborne fail-operational mode certification, our engineers have crafted innovative approaches and products to accelerate the development, certification, and commercialization of autonomous and electric vehicle embedded technologies.
More than 50 OEMs, Tier 1, and, start-ups trust us to be their Functional Safety and Cybersecurity Manager and support them in their certification challenges. 
Let's make safe & secure connected mobility a reality today.
ISO 21434 Cybersecurity Brochure