CS Communication & Systems North America is headquartered in Montreal Canada with a USA office in East Hartford (CT). They are part of the CS Group offering engineering services in four main sectors: Defense & Security, Space, Aeronautics, Energy, with global sales of $250M and 1800 employees.
North American group accounts for 10% of their operations and they currently are in high growth mode. Our core expertise is related to real-time embedded & safety-critical control software design and verification and program certification in the commercial & military ecosystems for Aeronautics, Space, Defense, and Automotive markets.
Joining CS is a unique opportunity to work on complex high-tech systems for the most prestigious system manufacturers in North America, and our employees benefit from competitive salaries, complete benefits, and flexible work location and schedule.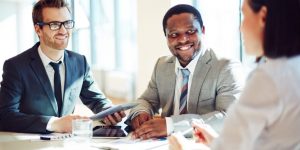 | | |
| --- | --- |
| Polytech-Aerospace Career Day 2020, Montreal | January 29th, 2020 |
These events are an opportunity to discuss with completers and 2nd year students and detect the talents in mechanical, electrical and computer science engineering. CS seeks to fill many positions for engineers in order to support their growth in USA and in Canada.